funded by JICA Tokyo, under the JICA Partnership Programme,
July 2018-July 2020
Project outline and outcomes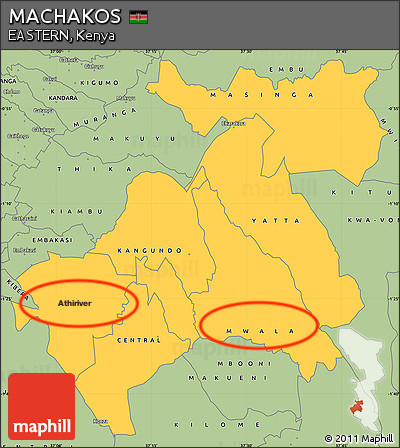 Most children in conflict with the law and who are at risk of being delinquent generally come from dysfunctional families, such as families consist of only children, families headed by grandparents, families neglecting children etc. Particularly, the target areas in the project are located in Metro Nairobi, where rapid industrialization and urbanization is taking place at the moment, the commercial places are emerging. Poor children and young adult are easily tempted for crime activities, such as stealing and robbery. Thus, Children in conflict with the law and youthful offenders need welfare support as well for their real rehabilitation in their family and communities. However, they are categorized as "offenders" and thus attract less support therefore lack the necessary assistance to address their needs especially in the context of the communities in Kenya.
These delinquent children and youth are just idling and engaged in truancy, petty theft and misconduct in the community and are often disliked and stigmatized. They tend to go to drug and substance abuse and there is a vicious circle for committing crimes again due to the substance abuse. These categories of young people are susceptible to being radicalized. Besides, such children end up in conflict with the law some of whom are committed to rehabilitation schools even at the first instance. Upon release these children need support, supervision and care in order not to revert to crime. The support by the community members in this endeavor is inevitable and significant.
Low risk children and youthful offenders should be treated for their rehabilitation early enough. If they are just discriminated or isolated socially, they will hate society more and would be more radical to damage others through repeated anti-social behavior/activities. The project aimed at establishing the model of community involvement to the community based supervision, rehabilitation, and re-integration of children in conflict with the law and youthful offenders as well as delinquent prevention in collaboration with the probation offices in the pilot areas. More specifically, it attempted to set up Volunteer Probation Officers system in the target areas in Machakos County so that VPOs can be an agent for community based offender supervision and prevention of crime/delinquency by children and youth.
Activities:
Administration Visit (September 2018)
National Government Administration Officers in the respective areas of jurisdiction were visited to discuss and solicit for their support and cooperation during the implementation of the planned activities especially for ensuring public participation to select Volunteer Probation Officers (VPOs).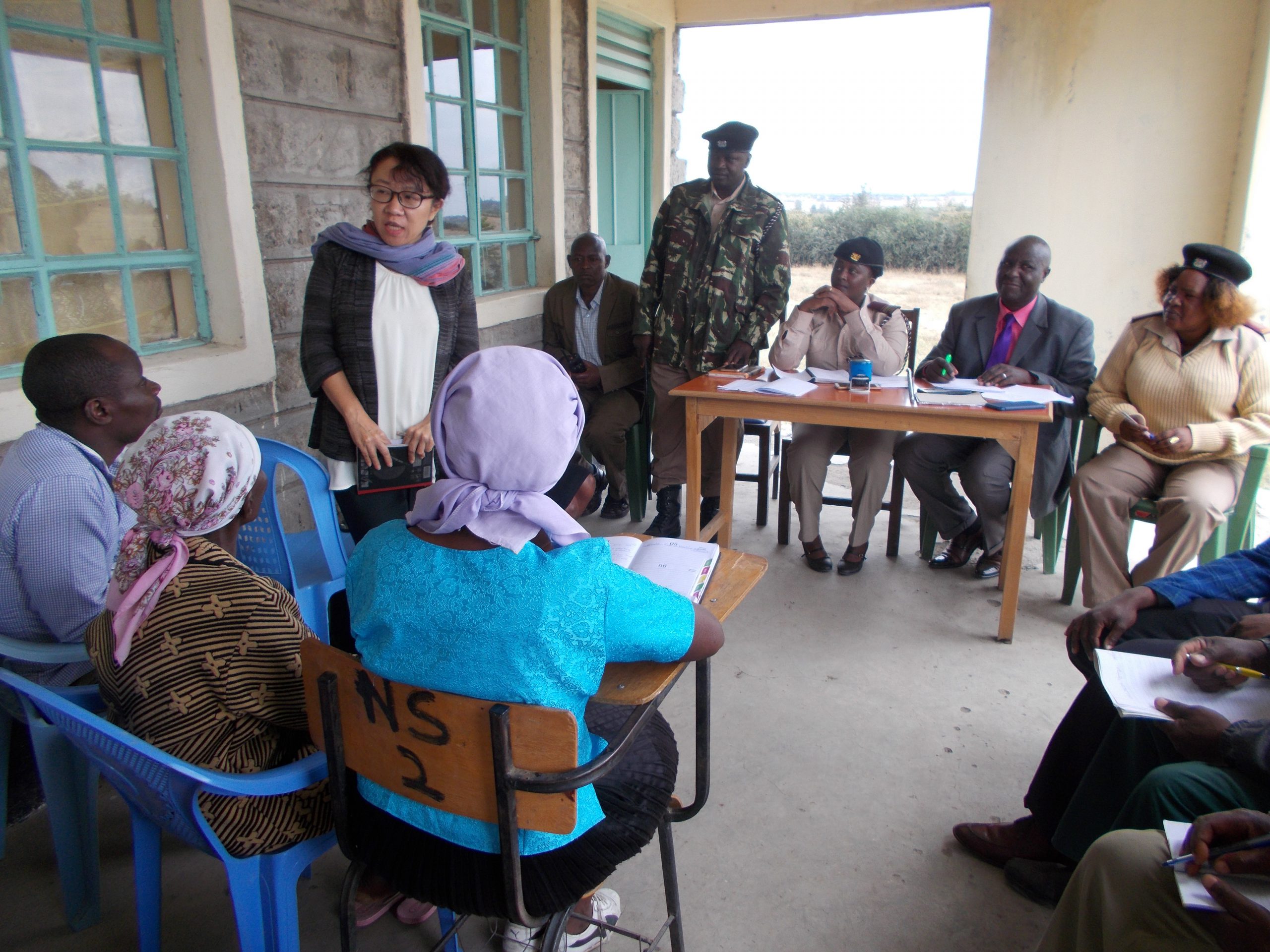 Stakeholders Meetings (October 2018-January 2019)
The meetings were held at each sub-location in the targeted areas for consensus building and development of common understanding on the necessity of non-custodial measures for rehabilitation/reintegration of children in conflict with the law and youthful offenders amongst relevant community stakeholders dealing with children matters in the area.
The stakeholders included village managers, nyumba-kumi members, pastors, ECD teachers, community opinion leaders, etc.
Probation officers from Machakos Probation Office and Athi-river Probation Offices also participated in the meetings and managed the facilitation for public awareness raising on community based rehabilitation of their clients especially younger one, including children.
Public meetings (Baraza) for selecting Volunteer Probation Officers (February – June 2019)
Public meetings (baraza) in each sub-location of the project area were conducted to gather community views on the selection of VPOs, and publicize the roles of probation offices on the project, and discuss child delinquency issues, and crime in the areas.
Induction Training of VPOs together with Probation officers (September 2019)
54 newly selected VPOs took the induction training for 3 days. Also, 4 probation officers attended each day of the training together with their volunteers and learned the system of Japanese Volunteer Probation System too.
Case meetings amongst Probation Offices and Volunteer Probation Officers (October- November 2019)
The case meetings for Community Based juvenile and youthful offenders' supervision by VPO were held for generation of Individual Treatment Plan for 10 cases of probation.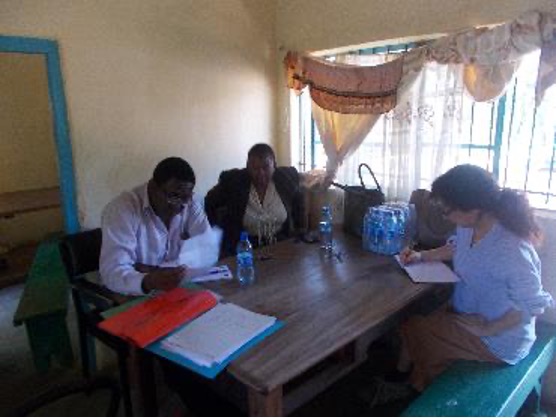 Monitoring visit (February 2020)
Monitoring visits for VPOs activities in their allocated cases were undertaken together with probation officers in charge from Machakos Probation office as well as Athi-river Probation office.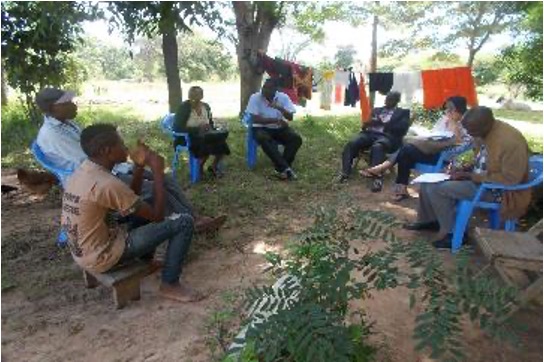 Crime/Delinquency prevention activities done by VPOs
VPOs were supposed to make a plan and implement Crime/delinquency prevention activities as a team at each sub-location, however, it had not been done due to covid-19 in year 2020.
Impact/Outcomes
Awareness on Community supervised non-custodial measures, offender rehabilitation and resettlement programs, the roles of the Community, National Government Administration, probation office as well as VPOs was raised and the project activities and impact became visible to the public in the targeted areas.
57 VPOs were selected in the pilot areas and the population density of VPOs became high in the project target areas, since all the target sub-location now have 2-3 VPOs. This is likely to lead to intensive community based crime prevention activities, diversion from criminal justice system and more active restorative justice at the level of communities too.
The sample 10 cases of juvenile and youthful offenders' supervision in the community were done and follow up made by probation officers. They found out that utilizing VPOs for case management was quite effective and may lead to reduced reoffending level.